AMENITIES
At City Mall, we have to create some of the finest amusement arena and entertainment zone, along with food court in atrium, which takes visitor to a new world. These star attractions will emerge as the greatest crowd pullers, due their distinct facilities and ensure optimum footfalls round the year, taking you beyond the fluctuating business dynamics of turbulence. Welcome to an arena where boredom ends, it will take the visitors on a flight of fantasy offering various avenues of fun and excitement that infuse a new life. Relieving the stress and transforming the mind-set to creative, pulsating, vibrant environment.
India- Riding the crest of the retail boom – City Mall Almost all the leading brands of the world are looking at opportunities to foray into India. With the economy booming, India is also home to the youngest populace in the world with escalating levels of purchasing power. This new generation of affluent and fashion- conscious Indians present an incredible opportunity for global luxury brands to enter the market.
The mall offers a wide range of facilities including Premium international and domestic retail brands, Anchor stores, Hypermarket, multiplex cinema, Restaurants and coffee shops, Food court, Kids play zone, etc. Offers amenities such as wide atrium spaces, high speed elevators and escalators, multiple entry/exits. With state of the art facilities for shopping, entertainment, food, fitness and luxury brand shopping it is a true 'Destination Mall'.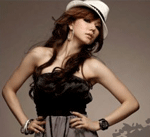 One of the largest real estate developers in the country.


Comprising of water cooled systems, centrifugal fans, thermostats, FCU/AHUs, chiller, pumps, cooling towers, exhaust fans, energy meters.


Wall hung WCs with automated water flushes, basin taps & hand driers




International quality construction standards.